1pc Mori Aromatherapy Gift Box, Christmas Candle, Valentine's Day Birthday Gift With Hand Gift, Smokeless Aromatherapy Candle, Floral Aromatherapy Candle, Long Lasting Aromatherapy Candle In The Living Room, Soy Wax Soothing Sleep Aid Aromatherapy
1pc Mori Aromatherapy Gift Box, Christmas Candle, Valentine's Day Birthday Gift With Hand Gift, Smokeless Aromatherapy Candle, Floral Aromatherapy Candle, Long Lasting Aromatherapy Candle In The Living Room, Soy Wax Soothing Sleep Aid Aromatherapy
Regular price
Sale price
$24.99 USD
Unit price
per
Sale
Sold out
Embellishment: Dried flower
Container Type: Other Container Types
Format: Solid
Material Features: Natural
Shape: Round
Indoor Outdoor Usage: Indoor
Product Attributes: Scented
Holidays: Christmas, Valentine's Day, Mother's Day, Graduation, National Nurses Day
Material: Cedar
Item ID: WC16296
Details
Product name: CLTTA Xitai (Mori Wax Art) Aromatherapy Candle
Brand: CLTTA
Color/fragrance:
Rose Fruit Temptation
Orange Gui Orange Color
Xiyou - Fresh Spring
Yuanyou lemon Verbena officinalis
Inspired by floral art and nature, the dried plant immortal flowers are integrated into the aromatherapy design. Under the pressure of work and life, and when the body feels tired, light an aromatherapy candle to smell the faint dry flowers and sweet taste. Relax the entire soul and make life more belonging. The combination of dried flowers and scented candles has an exquisite appearance that is eye-catching and irresistible to girls. Lighting aromatherapy candles at gatherings of family, best f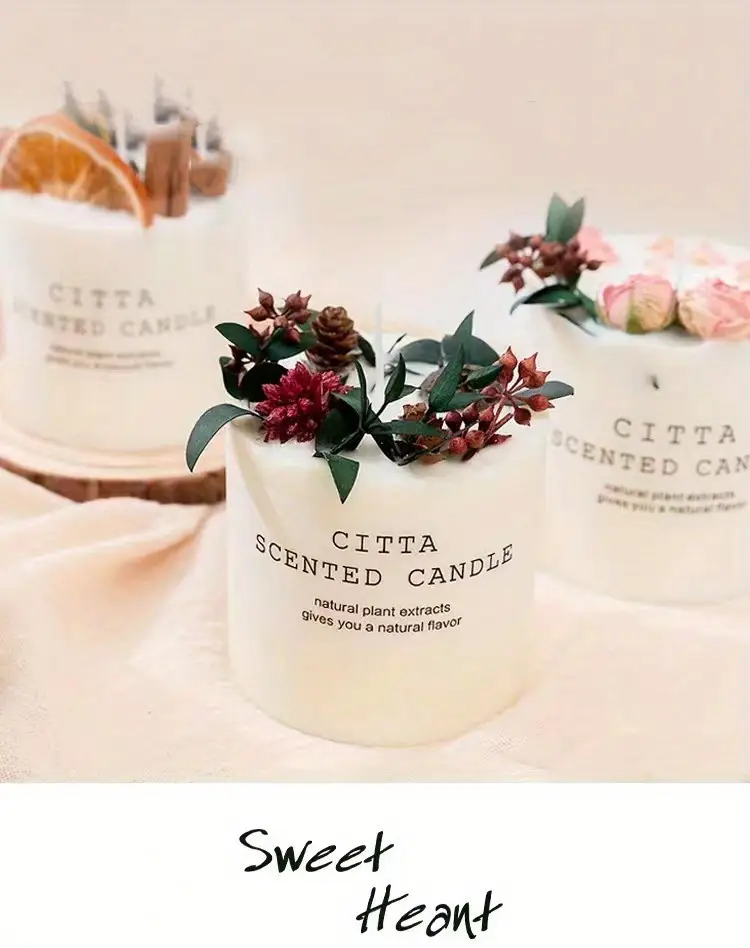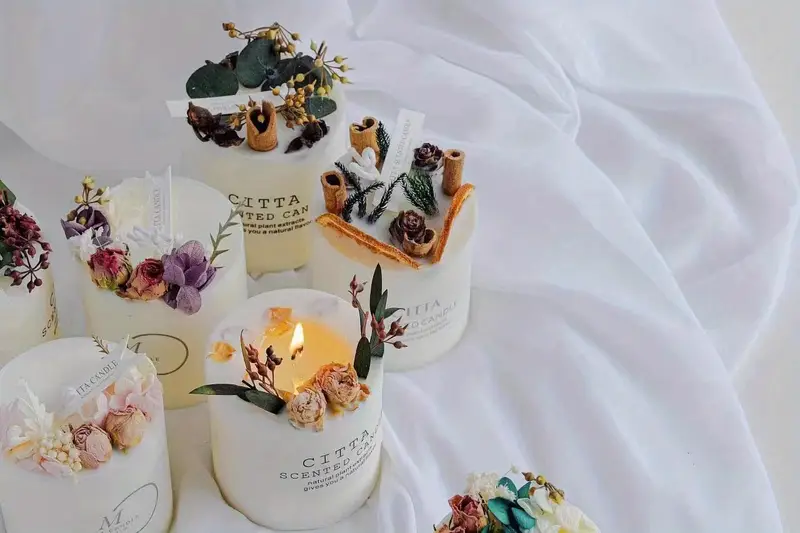 Xiyou - Fresh Spring
The sweet and tempting aroma, used by Little Sweetheart to describe her as perfect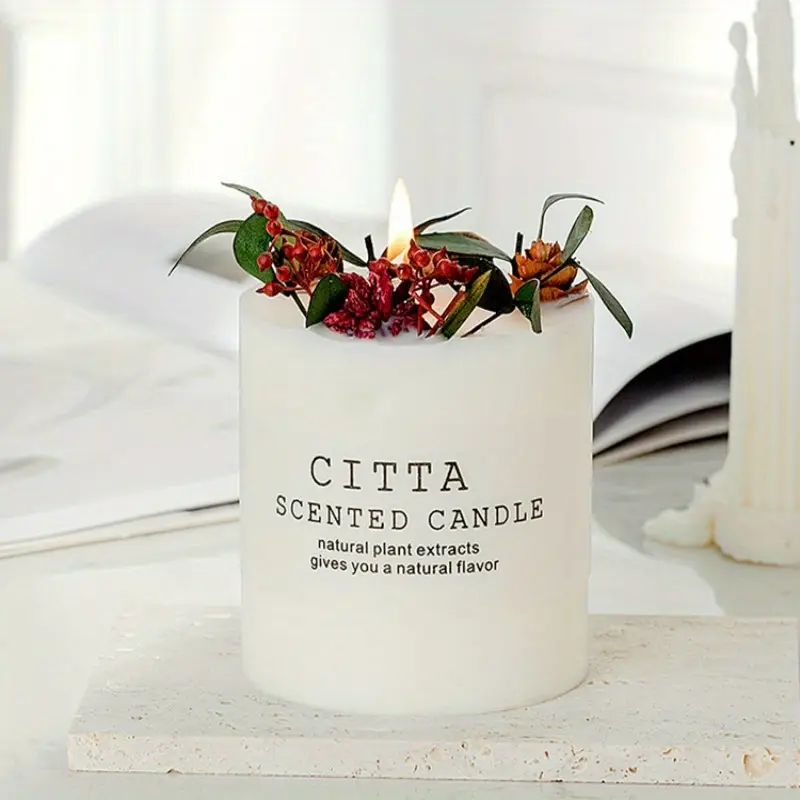 Yuanyou lemon Verbena officinalis
One afternoon at the age of seventeen, I was walking quietly on the avenue, listening to the sound of the school radio, blowing a gust of wind with a strong and fresh smell of grass leaves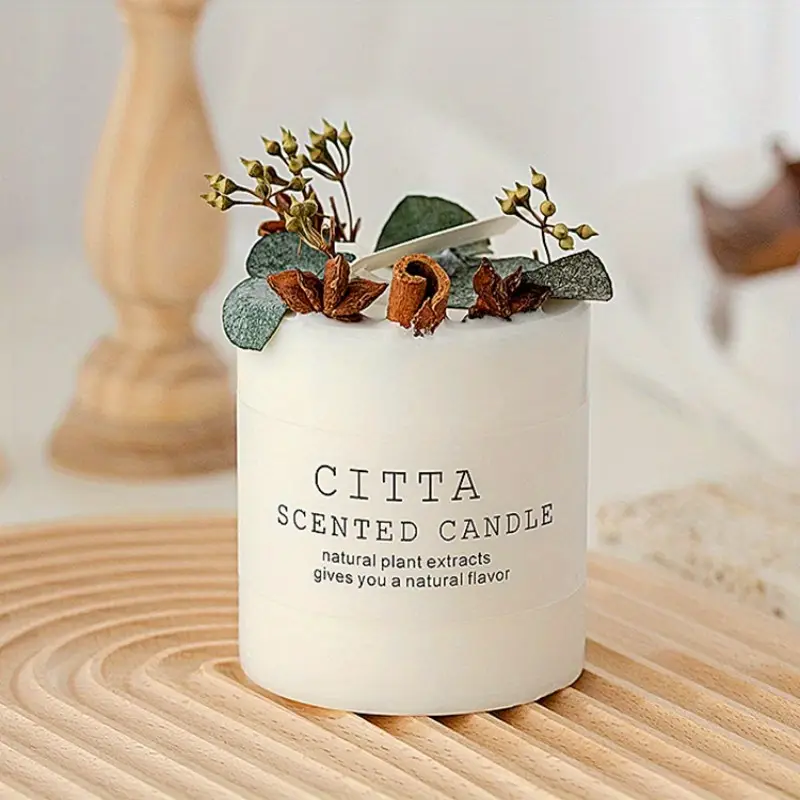 Rose Fruit Temptation
For the first time, I want to use "mature" to describe an aromatherapy product, with a golden and fragrant aroma, sweet and tempting, like a sparkling soda, which eliminates restlessness and leaves only sweetness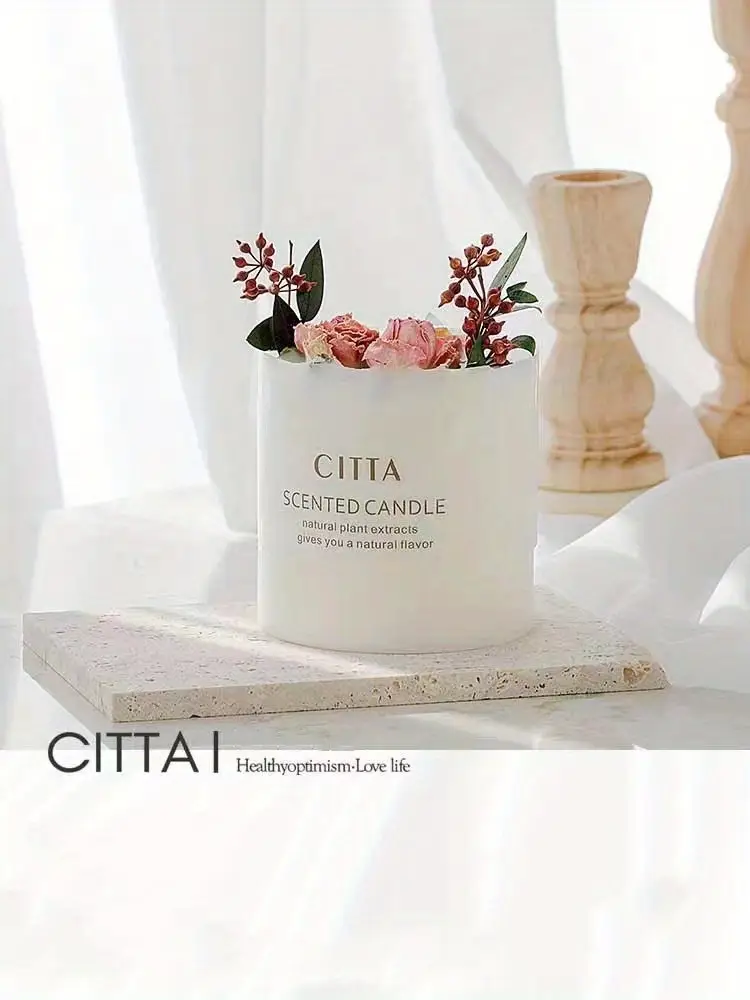 Orange Gui Orange Color
Long lasting fragrance! If you choose a fragrance to accompany you to sleep in winter, then take this one! Its scent reminds people of deep winter, evening stars, and roasted oranges by the stove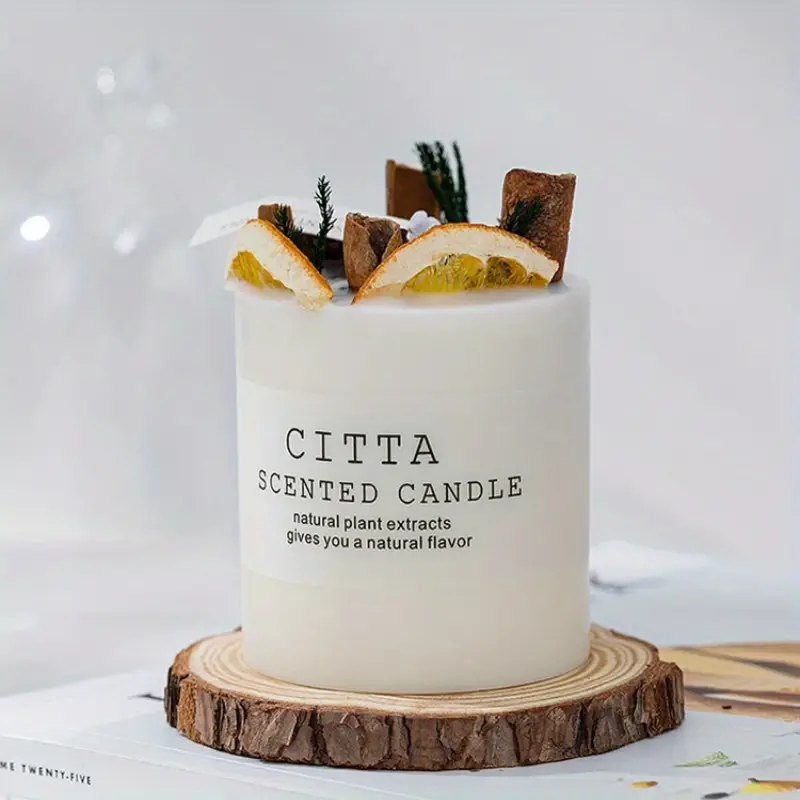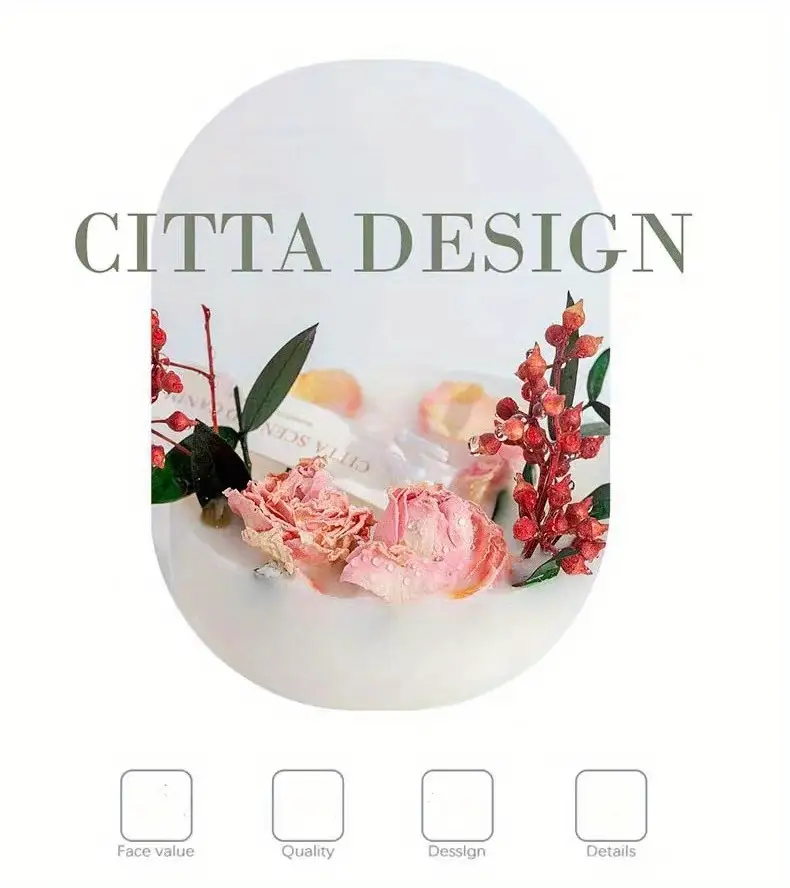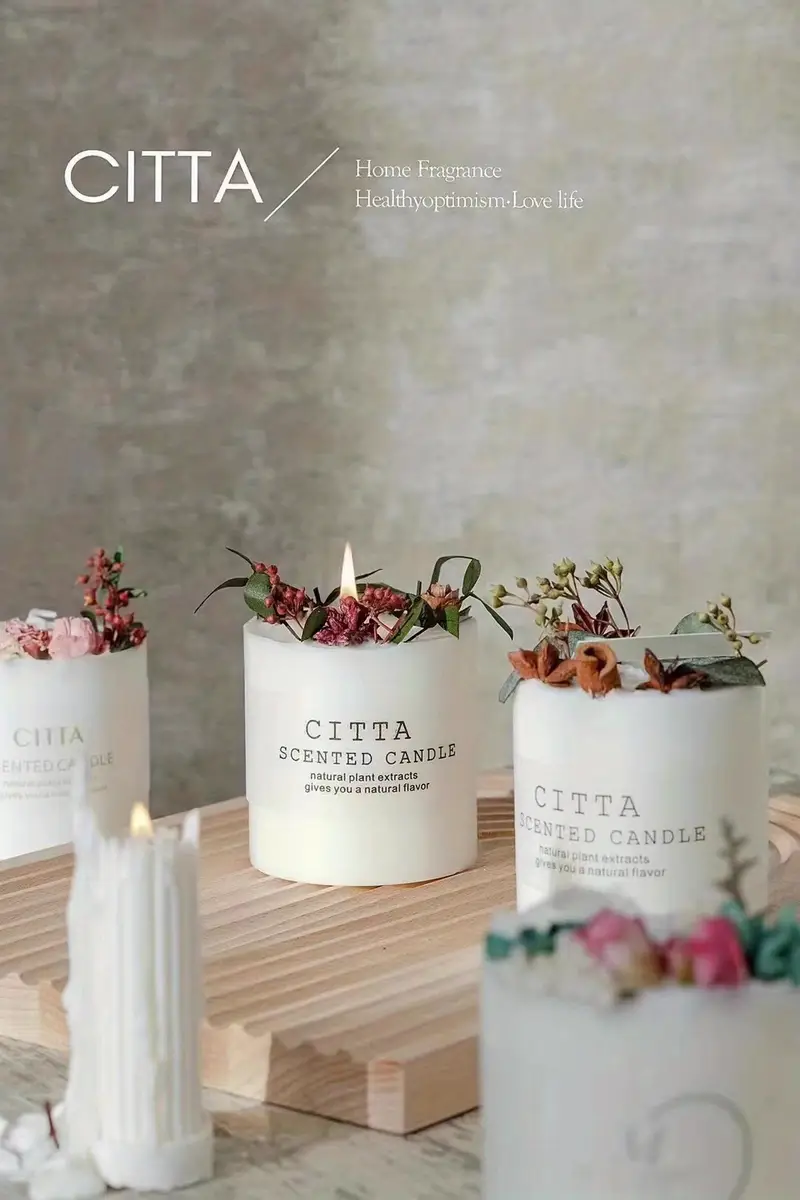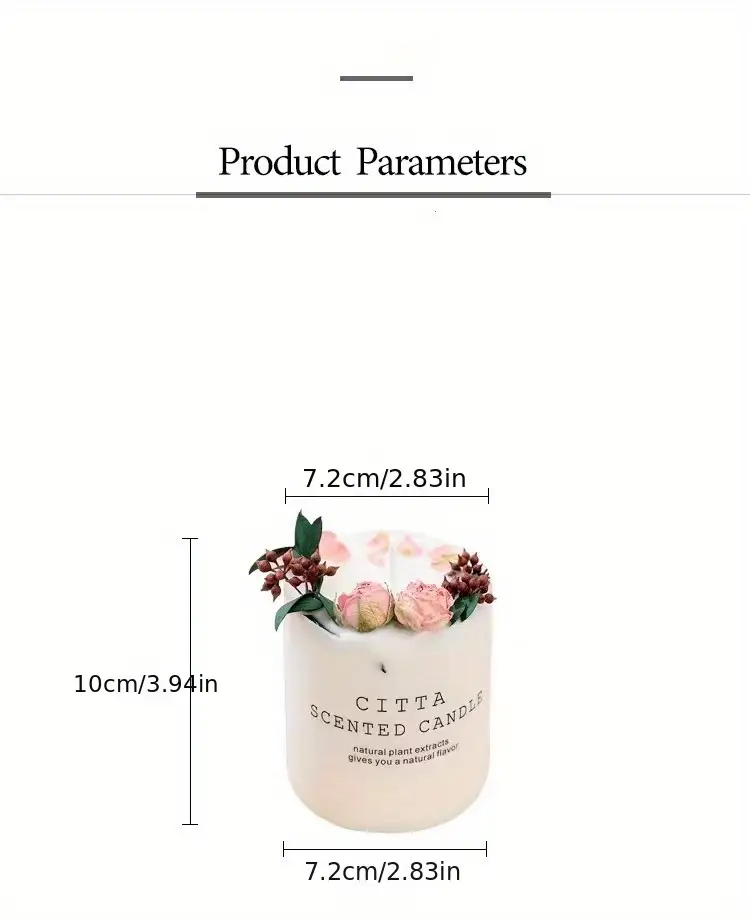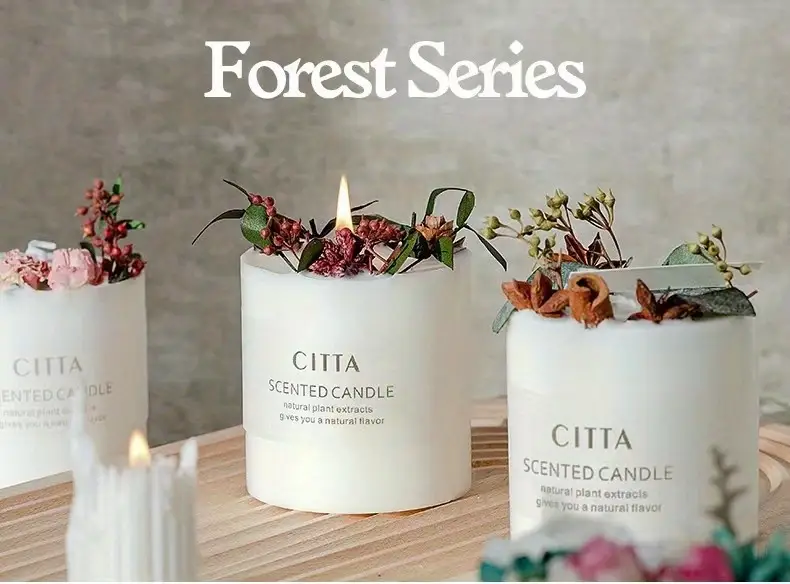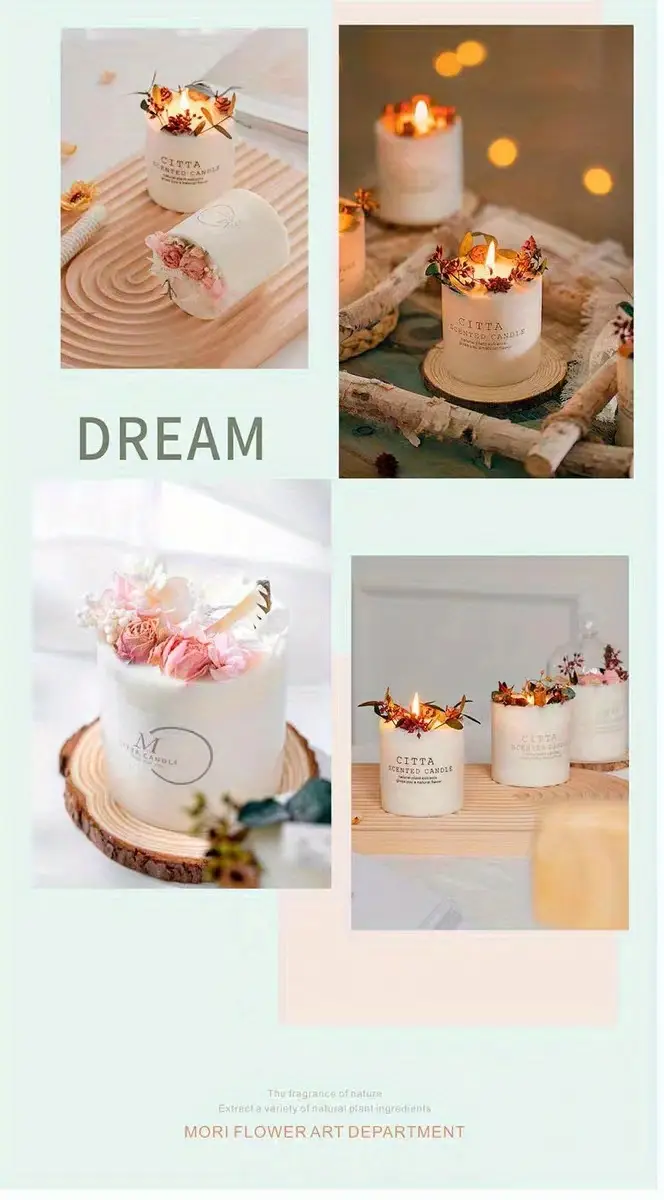 Precautions
1. Do not burn a candle while it is burning, to avoid burns caused by water hanging on the wall.

2. When the candle is extinguished, please move the single core to an upright position and center it to ensure that the candle burns evenly to the bottom.
3. It is not recommended to directly blow out the refined candle, as it can easily generate black smoke. It is recommended to use the extinguishing tool or directly cover it to isolate the air and extinguish it

Extinguish, or immerse the candle wick in wax oil and then straighten it to ensure normal ignition next time.
4. Please try to place the candles in a place that is not easily toppled and away from air vents and flammable materials. Electrical appliances and wooden furniture.

When using multiple candles, please maintain a spacing of more than 10cm.

5. Keep away from Optical storage, keep dry, and avoid melting, damage and yellowing of candles.

6. It is recommended to burn with a long handled match or igniter to prevent burns.
7. If more than one candle is used at a time, a minimum spacing of 10cm will be left between them.

8. Do not leave candles unattended or outside the reach of children or pets.

Due to transportation or temperature difference, it is normal for candles to come off the cup.
Share
View full details